2019 Mercedes-Benz C-Class Review
If you are in the market for a used Mercedes Benz, then we highly recommend that you look at the 2019 Mercedes Benz C-Class. This luxury vehicle has a great interior and its performance is well suited to handle any road conditions. They are available in coupe, sedan and convertible body styles. There are many features that make this vehicle a good buy and we are going to highlight them for you.
Features and Specs
A spacious 4-5 passenger vehicle that is luxurious and has an elegant interior cabin. The engine is supercharged, and it comes with enhanced driver assist elements.  Some of the other features are:
Horsepower: 255 to 503 hp
Dimensions: 185-187″ L x 71-74″ W x 55-57″ H
MPG: Up to 23 city / 34 highway
Engine: 2.0 L 4-cylinder, 3.0 L V6, 4.0 L V8
Reviews
This vehicle has a strong ranking of 8.1 out of 10 from the US Car News website and a number 6 ranking out of all the luxury cars in its class. Based on these reviews this is a top-rated vehicle of 2019.
Photos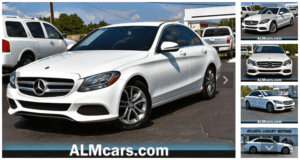 Trims
When you are looking at the Mercedes Benz C-Class you should really take notice of all the trims the vehicle offers. We highlighted some of the trims available for this vehicle below: (source from Cars.com)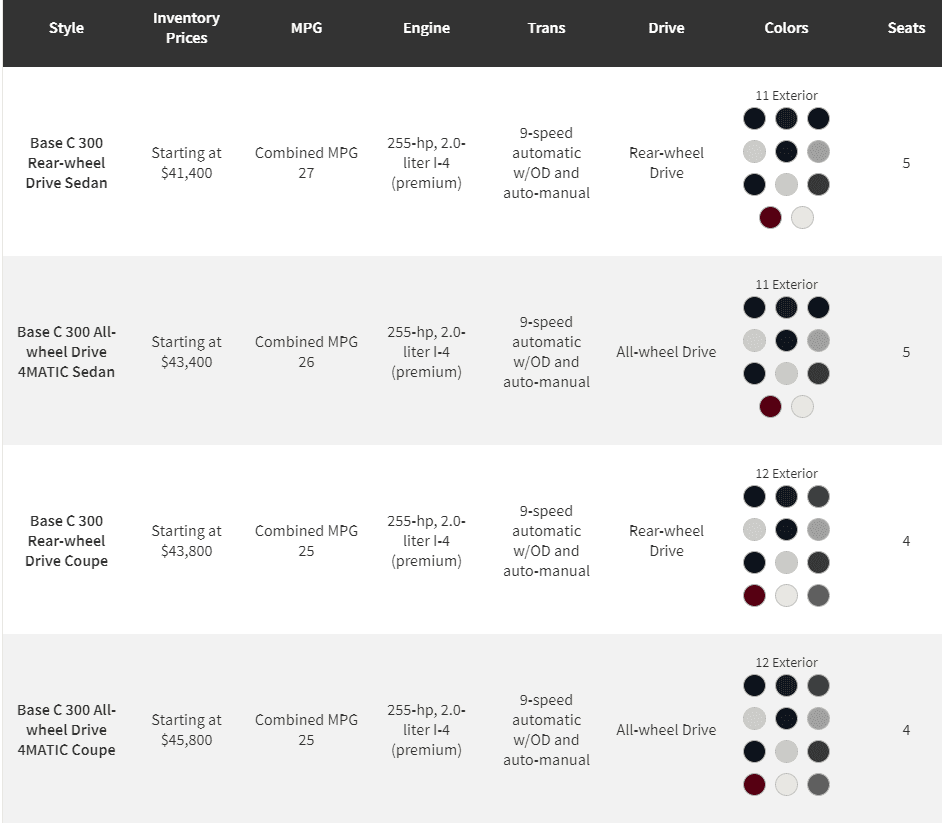 We have highly trained sales team members at ALM Gwinnett, and we can guide you through all the options and features of the vehicle. If you are shopping for a Mercedes Benz C-Class, come on in today and test drive one and you may just be surprised how great this vehicle is.