Ford Explorer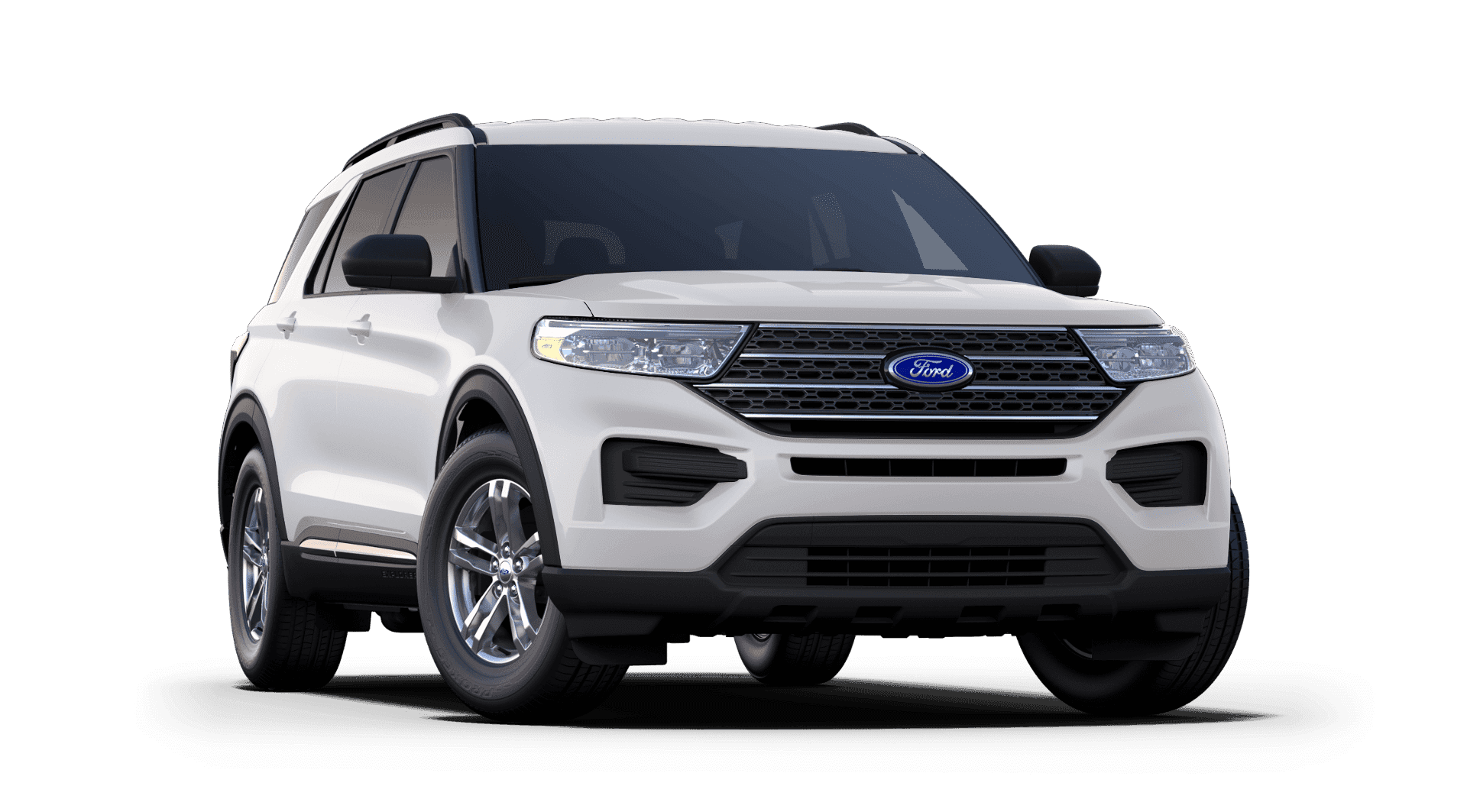 Overview
For years, the Ford Explorer has competed favorably against the other SUVs in the market.  It's the all-time favorite for many SUV drivers. Whether you're purchasing a used or new Ford Explorer, it's vital to understand its specs, advantages, and disadvantages so you can make an informed decision.
Here is an explanation of the features, entertainment specs & mechanical specifications of the 2019 Ford Explorer & the 2020 Ford Explorer.
2019 Ford Explorer
The 2019 Ford Explorer is a three-row SUV that can accommodate up to seven passengers. It has a standard 3.5 liter- V-6 engine, which delivers 290-horsepower. But users can also purchase a 2019 Ford Explorer with a 280-horsepower turbocharged, 2.3-liter four-cylinder engine or a 365-horsepower, twin-turbo 3.5-liter V-6 engine as an option. Ford also offers front-and four-wheel-drive models, and all the trims include a 6-speed automatic transmission.
The 2019 Ford Explorer comes with an optional Safe and Smart package, which includes a front-collision warning, automatic beam headlights, adaptive cruise, and lane-keeping assist. It also has a Wi-Fi hotspot that can support up to 10 devices, keeping families entertained on road trips.
Other features include Apple CarPlay/Android Auto smartphone connectivity and a power liftgate that opens by responding to a foot wave under the rear bumper.
2020 Ford Explorer
The 2020 Ford Explorer receives an extensive makeover & a full revamp in features. Unlike the 2019 Ford Explorer, this vehicle rides on a new platform, and it comes with serious technology upgrades. It features two new trim levels: a hybrid model and a performance-focused model. This widens the vehicle's scope more than ever.
One significant change to the 2020 Ford explorer is the switch to a rear-wheel-drive platform. The base model engine is a 2.3 EcoBoost turbocharged four-cylinder engine, which delivers 300 hp and 310 lb-ft of torque.  It's coupled with standard rear-wheel drive and 10-speed automatic transmission. Four-wheel drive is optional.
Users can also purchase its Platinum trim, which comes with a larger engine: a turbocharged 3.0-liter EcoBoost V-6, which delivers 365 hp and 380 lb-ft of torque. Based on this information, the 2020 Ford Explorer delivers a better driving experience than the 2019 Ford Explorer.
In terms of technology, it comes with an 8-inch screen, which is standard on all trims, and it's mounted on the dashboard for easy accessibility. Apple CarPlay and Android Auto are also standard.
Users will surely feel safe in this car. All the trims have Ford's Co-pilot 360, which includes the lane keep assist, blind-spot warnings, and automatic forward emergency braking. The only downside to this 2020 Ford Explorer is that it comes with an unimpressive interior and a small third row.
Why you should buy a Ford Explorer?
The Ford Explorer is a truly a compelling one for the benefits it has to offer like:-
Good Fuel Economy
Both new and used Ford Explorers have good gas mileage for an SUV. The mpg (miles per gallon) of the Ford Explorers range between 13 to 19 city and 18 to 27 highway.
Enough Space
For those drivers who want a vehicle that will accommodate all their supplies and groceries, Ford Explorers will serve them well. They can easily lower the second and third row of the vehicle to create more space.
Towing capacity
Most Ford models can tow 2,000 pounds easily. Some can even tow up to 5,000 pounds. So, it's the ideal SUV for users who occasionally haul a lot of cargo or pull a trailer.
Heated Seats
Both the 2019 and 2020 Ford Explorers come with heated front-row seats. However, the sport models offer users heated second-row seats too.
Enough Cabin Space
The Ford Explorers are seven-seaters featuring a 3-row configuration. The first row includes the driver and passenger seats. The second row includes three seats and the third-row two seats. The seats in the second and third-row are adjustable, meaning users can lower them to create more space or have the seat upright to accommodate more people. Ford Explorers are the perfect SUVs for family road trips.
Learn more about the 2019 & 2020 Ford Explorer for sale today when contacting our friendly team at ALM Gwinnett.