How Express Car Buying is the Simplest Way to Buy a Car Online
Express car buying is the simplest and fastest way to buy a car online. Choose the vehicle of your choice from our inventory and then unlock your instant upfront pricing. We will make sure to provide you with the best possible lease or finance terms. We will send you a deal sheet that outlines every aspect of the purchase, such as finance, cash, and lease alternatives. Whether you are looking for your first car or a seasoned pro in the process, you can buy a car online without visitng the dealership.
Simple steps to buy your car online
For a traditional car-buying process, here are some steps you need to follow for a smooth experience.
Choose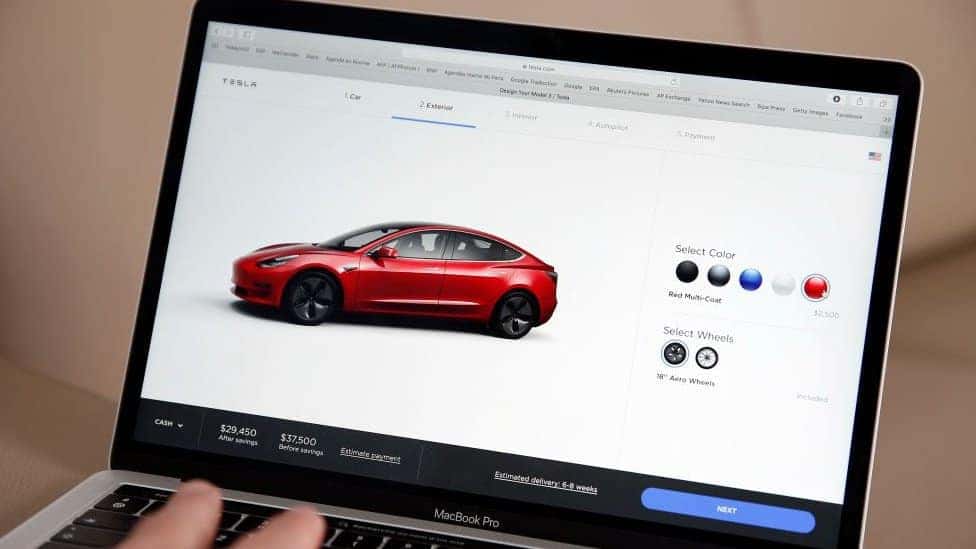 The first step towards buying your dream car begins with research. Express car buying offers easy opportunities to customers for finding more information regarding the automobile's features. Pick any model from our inventory or make one according to your choice. Decide on what you must want in your vehicle, and consider your requirements, spending plan, and lifestyle while choosing your dream car.
Pricing
Once you have decided on the choice of your dream car, the next step is if you want to buy or lease. Consider the best financing options that are suitable and realistic for you based on your credit and income. Express car buying ensures you get the best possible finance terms or lease.
If you want to trade-in, we will make an instant cash offer on your vehicle. You can complete all of the required information from your home through our online process. We will provide a sample deal sheet that outlines every aspect of your purchase, including finance, lease alternatives, and cash.
Trade-in
Many people like to trade-in their old cars to resolve all the car-buying hassles on the spot. With Express car buying, you can process your trade-in entirely online. We will give you a firm offer within three business hours. We will update the purchase with our best offer and let you know when it is ready for review. After getting the offer, it is valid with or without buying a new vehicle.
Credit and docs
You have to complete a credit application, a valid insurance card, and upload a driver's license copy during the online process. It is a federal requirement to collect a short form, even for cash buyers. It allows us to provide a final deal sheet based on purchase eligibility or approved credit. If you have a trade-in, you need a certificate of title, all sets of keys, a current registration, owner's manual, and other things that go with the car.
Final review
Once the price, financing, and offer look right, it's time to say yes to the deal. To complete your purchase, you have to review a final deal sheet with numbers based on approved credit. Review the deal sheet and accept it. Now you are ready for your car.
Delivery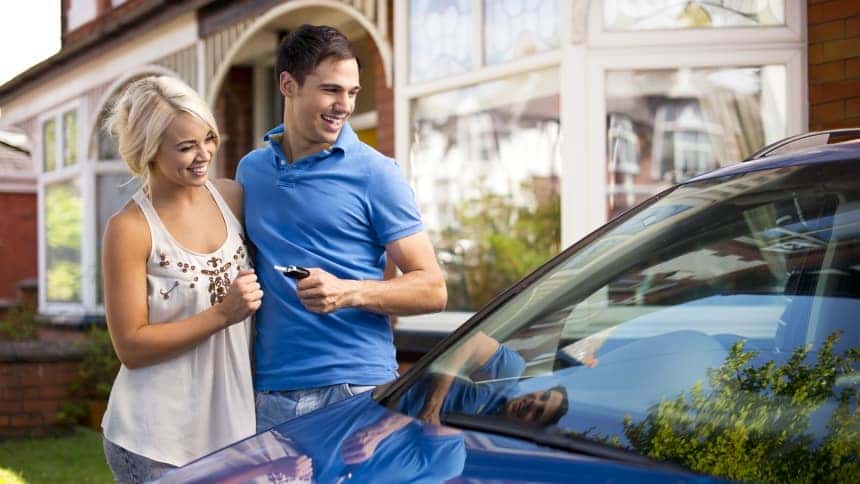 The delivery specialist brings the new car to your doorstep with all the paperwork ready to sign. The delivery is part of our service and costs no extra charges. Delivery experts set up the Bluetooth phone connection and introduce you to all features of your new vehicle on the spot.
Find the full delivery checklist for a no-charge home delivery of the car or if you wish to pick up from the dealership.