Review of the 2021 Jeep Wrangler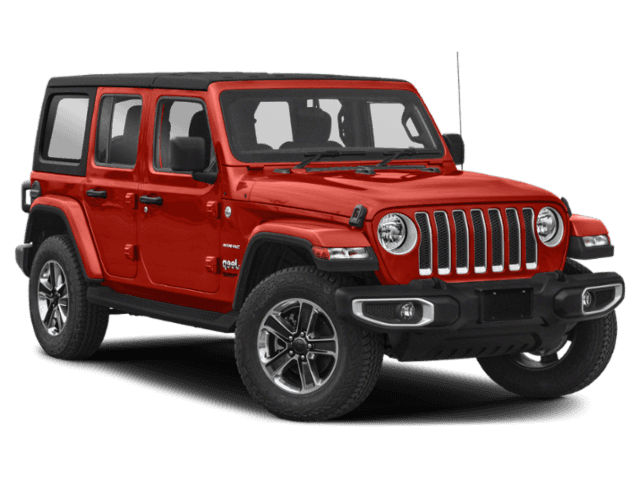 When the name Jeep comes up, we think of something rock-solid, and the 2021 Jeep Wrangler is no exception. Bringing back the World War II-era retro vibes, the Jeep Wrangler 2021 offers all the modern-day adventurous needs with throwback style. It's a masterpiece designed to reach the north without breaking a sweat.
This piece will be the only concise and to-the-point review of the Jeep Wrangler 2021 you'll need. To learn about mechanical specs, vehicle overview, and everything in between, let's start the review of the 2021 Jeep Wrangler. 
Overview of Vehicle
2021 Jeep Wrangler is a vehicle that's brought to life by reimagining the wartime, mid-century off-road era. But don't get fooled by its retro design; the Jeep Wrangler 2021 has all the basic and advanced necessities built into it.
Based on the WWII era's science-fiction concept car, the 2021 Jeep Wrangler comes in two body types: two-door and four-door. Jeep Wrangler 2021 still supports removable roofs and doors along with luxurious features like power windows, leather upholstery, a Wi-Fi hotspot, to name a few.  
Features and Specs
If electric power sounds fun to you, the 2021 Jeep Wrangler will catch your eye. It features a 17.0 kWh battery pack that's capable of channeling up to 25 miles per hour of no-fuel driving.
For full proof safety, the Jeep Wrangler 2021 provides some core driver-assistance features. Blind-spot monitoring, rear cross-traffic alert, and rear parking sensors are three notable safety features the 2021 Jeep Wrangler offers.
On the fuel forte, 17mpg is observed on the 2021 Jeep Wrangler, whereas at up to 75-mph highway driving, this vehicle can provide up to 20mpg. 
Lastly, some other notable features of the Jeep Wrangler 2021 are air conditioning, power windows, in-dash navigation, a power soft top, and leather upholstery.
Entertainment Specs
2021 Jeep Wrangler features an entertainment system called Uconnect. This interface is accessible on the touchscreen panel in the middle of the vehicle's dashboard. The screen is available in three sizes, and all of them are sharp and crystal-clear.
The Uconnect interface of the entertainment system is easy to use, feature-rich, and responds quickly. Furthermore, it's connected to a nine-speaker Alpine audio system that's capable of providing quality sound back to front and side to side.
Mechanical Specs
The 2021 Jeep Wrangler is packed with the previous year's standard 3.6-liter V-6 engine. It can either be partnered with the six-speed manual gearbox or an eight-speed automatic transmission.
Apart from that, the 2021 Jeep Wrangler also offers a four-cylinder hybrid engine and a 3.6-liter V6 hybrid engine. But for the serious adventurers, the Jeep Wrangler 2021 also provides a 375-hp plug-in hybrid 4xe powertrain, a 6.4-liter V-8 engine, and a 3.0-liter diesel engine.
Regardless of the trim, the Jeep Wrangler 2021 can work as a part-time four-wheel driver. Lastly, the two-door variant of the 2021 Jeep Wrangler outshines the four-door variants in performance.   
Top Reasons to Buy the Vehicle
Off-Road Ready
Just like its previous models, the 2021 Jeep Wrangler is ready to go head-to-head with any challenges offered by the terrain.
Hybrid Benefit
Jeep Wrangler 2021 supports up to 25 miles of electric-only driving.
Design Like No Other
Be ready to hit the road with the design inspired by the WWII era. The 2021 Jeep Wrangler's design is like no other!
If you would like to see more information on how you can trade in your current vehicle visit our trade tool for a fair estimate of your car.