The Best Questions to Ask Your Dealer When Shopping on the Lot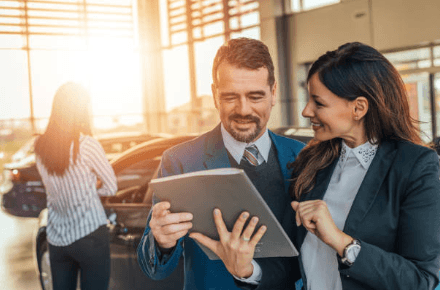 When the time comes that you want to invest your money on buying a car, there are some important questions that you need to keep in mind to ask the dealership. While this process can be an exciting and somewhat stressful experience, you should go to the dealership with questions prepared in advance. It will help you gather the information you need to make the best decision possible.
Here are some of the questions you should ask the dealer when you visit them.
1. How many miles are on the car
The mileage on the car will determine the maintenance it will need in the future. Tune-ups, the changing of certain parts, and other kinds of maintenance work are set at certain mileage points. Carrying out such work will cost you money, and you should consider this when looking at the asking price for the car. Remember that the lower the mileage, the lower the chances are for you to have to pay for any services or repair items during the first year of owning it.
2. What are the transaction fees
Documentation and administrative fees can be $30 or more. You will probably also need to pay dealership fees, notary fees, and title transfer fees. These will all vary from state to state. You should always ask about such transaction fees upfront. Working with a reputable used car dealership like ALM Gwinnett, enables you get all the necessary information from their finance department.
3. Warranty
Even a used car should come with a warranty and the vehicle you are considering may still be under a manufacturer warranty. Please make sure that you mention this to the dealer during your visit. The most important questions about warranty that you should ask are things relating to what the warranty period is, coverage inclusions, and any fees you may have to pay for the warranty.
In addition, ask about any exclusions in the warranty, which will include things that are not covered by it.
4. Previous damage to the car
This is an important one because if the car has been in a previous accident, it may not have been repaired correctly. In general, you should avoid purchasing such cars. The dealer should be honest with you on this. However, you can also get the information yourself by looking at a car report like Carfax. Many car dealers will run such a report for you at no charge if you ask for it.
Since ALM Gwinnett only buys quality and one owner driven vehicles, we assure you that you will always be able to buy a good car with a solid track record from us. We do also offer answers to all these questions and if you visit us we can walk you through them.